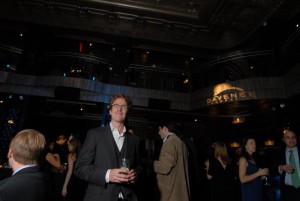 The Dave Nee Foundation depends on its many volunteers to support the programming and fundraising activities of our charity. Below are some of the opportunities you can participate in.
Events: The Dave Nee Foundation hosts three standing events annually. Our signature event, the annual Fall Gala, and Trivia Nights, currently held in the summer in Washington DC and New York City. Please visit our events page to learn more.
If you would like to volunteer at our next Dave Nee Foundation sponsored event, become a Host Committee member for our next Gala, or if you are interested in hosting a fundraising event for Dave Nee Foundation, please contact Rachael Barrett, executive director at Rbarrett@daveneefoundation.org.
---
Uncommon Counsel: Uncommon Counsel is the Dave Nee Foundation program with the biggest reach and influence. We are seeking attorneys throughout the country who are interested in leading Uncommon Counsel educational programs in the law school and bar association community of interest to them.
Please visit our Uncommon Counsel page to learn more about our growing reach and influence.
This is a wonderful opportunity to present a program that has been developed and in use since 2012. With technical support and training offered by Katherine Bender, PhD, our Programming Director, you will join the ranks of other like-minded attorneys intent on giving back and raising awareness about mental health challenges facing law students.
Please contact Kate at kbender@daveneefoundation.org for more information about how you can make a difference with law students.
We thank you for your continued support and interest.