The Dave Nee Foundation proudly announces the Annual Law Firm Challenge Trivia Night taking place on Tuesday, July 19, 2011 at Black Finn Bar in Midtown Manhattan located at 218 East 53rd Street from 6:30 p.m. to 9:30 p.m. The Trivia night is a fun way for lawyers and law students to compete for bragging rights and cool prizes while learning about the Foundation's unique program, Uncommon Counsel, which seeks to raise awareness of depression and the risk of suicide among lawyers and law students and the effectiveness of treatment.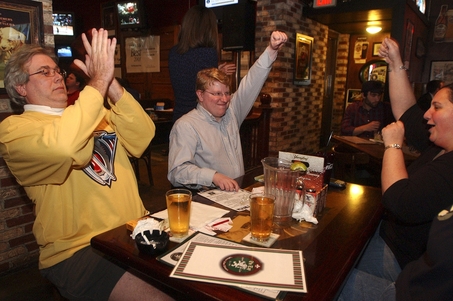 The Foundation's Trivia Night is open to teams of summer associates, partners, and practicing lawyers from law firms and other companies throughout the New York City area.  Each team may consist of as many players as you choose (though 4-5 persons per team is recommended) and each firm or company can sponsor as many players as it would like.
We have partnered with Trivia Tryst, Manhattan's leading live trivia entertainment and team building company, to run the trivia contest.  The evening will include an open bar for 3 hours and heavy appetizers. In return, we ask for a donation of $65 for each player entering the competition ($48 is tax deductible). This event promises to be one of the highlights of the summer and a worthwhile annual tradition among New York law firms and anyone in the field of law, in the service of a great cause.
The Law Firm Challenge Trivia Night will help educate lawyers on the importance of making sure they and their peers stay mentally healthy in a fun and enjoyable manner. If you have any questions, or your law firm or company would like to participate, please contact Annie Farrenkopf at trivia@daveneefoundation.org or by phone at 914-329-5397. As a courtesy, please confirm your participation by June 20th.