The following warning signs of suicide demand IMMEDIATE attention.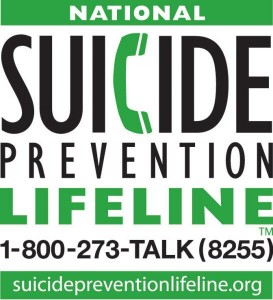 Threats to hurt or kill oneself, or talking about wanting to hurt or kill oneself
Talk or writing about suicide or death, when these actions are out of the ordinary for the person
Obtaining or looking for ways to kill oneself by seeking access to firearms, available pills, or other means
Giving away prized possessions and other personal things
If you notice these signs in yourself or a friend, you should immediately call 1-800-273-8355 (TALK), the National Suicide Prevention Lifeline, for a referral.  If you cannot reach this contact, go to an emergency room or mental health walk-in clinic, make sure you are not alone until professional help arrives and be sure that any firearms, alcohol, drugs or sharp objects that could be used in a suicide attempt are removed.
Thank you to our friends and past grant recipients at Active Minds for the content on this page.
If you are in the New York area, and would like to speak to someone for support right now, call the Samaritans of New York at 212-673-3000.

The Samaritans of New York operates the only community-based organization in the New York City Metropolitan area devoted solely to preventing suicide and helping people in crisis through its confidential 24-hour suicide prevention hotline, which provides immediately accessible emotional support to individuals who feel overwhelmed, depressed or suicidal; public education programs; and support groups for those who have lost a loved one to suicide.  Visit www.samaritansnyc.org for more information.