David Dawes Nee II
February 24, 1976 – June 22, 2005
Dave Nee is missed by his friends and family every day, and we hope our efforts will help others recognize and treat depression and prevent another loss of a brilliant mind. This page has some of our favorite memories of Dave as well as letters and thoughts shared about his life and death. For those of you who knew Dave, we hope you are reminded of the good times spent with him. For those of you who did not have the pleasure of meeting him, may this page serve as an introduction to a wonderful friend, brother and son; our bright, shining light. Let us never forget Dave.
New York Times Obituary and Notices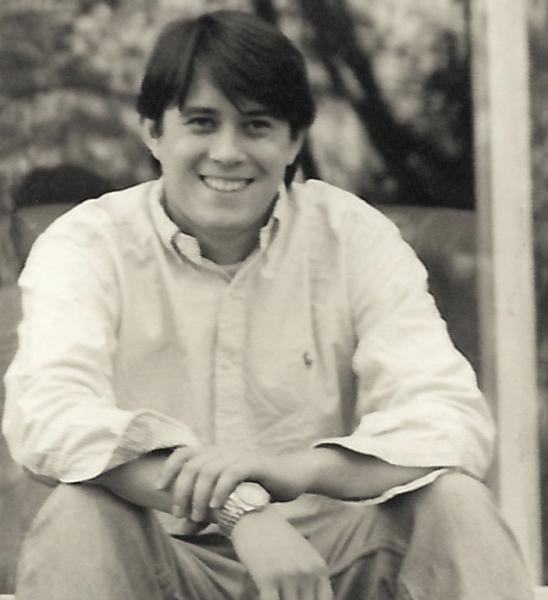 Photos and Other Memories of Dave
Dave's 10th Reunion at Princeton University
This video was made by Amy Marisa Balducci, a close friend to Dave Nee (and now a Board Member of the Dave Nee Foundation), in May of 2008, for what would have been Dave's 10th Princeton Reunion. They were both Class of '98. A dedication was held in Dave's honor in the Ivy Club's "Green Room" during the Princeton Reunion Weekend. A silver, Tiffany plaque was discreetly affixed to the wall behind the chair where Dave was often found holding court, either by entertaining his friends or quietly working on the New York Times Crossword Puzzle after lunch. After the ceremony everyone was able to share their memories of Dave during his college years and beyond over Hoagie Haven hoagies and Ivy's finest beer.
Dave Nee Foundation Tribute Video 2009
Who is Dave Nee? What is the purpose of the Dave Nee Foundation? This video was created to help explain the indelible impact Dave Nee left on so many and the importance of our mission. With the help of James Stanford, a Princeton classmate of Dave's, Eva Wong, his cousin, and Dave's family and friends, we created this video as a tribute to Dave and his lasting memory. Dave was a brilliant individual who struggled silently with depression for many years and, ultimately, took his own life in 2005. Dave possessed extraordinary intelligence and intellectual curiosity, traits that were complemented by his humor, selflessness, and generosity. The Foundation hopes to emulate these aspects of Dave's personality in its effort to combat the disease of depression and prevent the unnecessary loss of life through suicide.