David Dawes Nee II
February 24, 1976 – June 22, 2005
Dave Nee is missed by his friends and family every day, and we hope our efforts will help others recognize and treat depression and prevent another loss of a brilliant mind. This page has some of our favorite memories of Dave as well as letters and thoughts shared about his life and death. For those of you who knew Dave, we hope you are reminded of the good times spent with him. For those of you who did not have the pleasure of meeting him, may this page serve as an introduction to a wonderful friend, brother and son; our bright, shining light. Let us never forget Dave.
See New York Times obituary.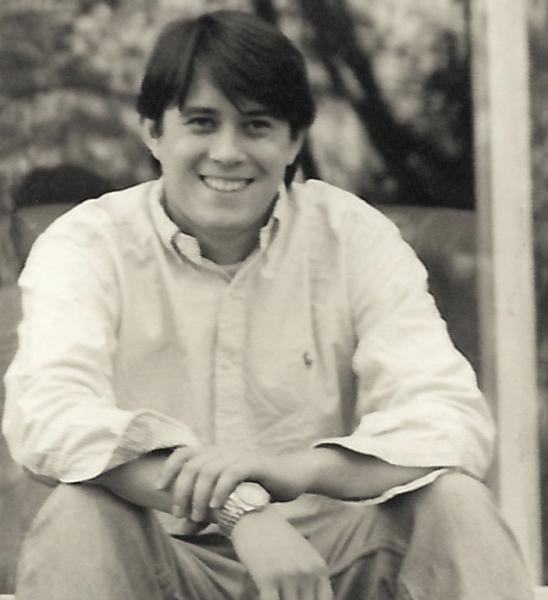 Photos and Other Memories of Dave
Dave Stoner on Dave Nee and the creation of the Dave Nee Foundation
Letter from Loomis Chaffee Classmates
Dear Classmates of '94,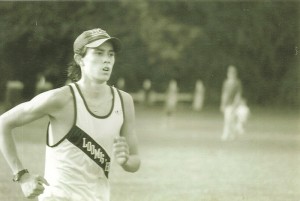 This letter is written in great sadness and regret. As many of you have by now heard, Dave Nee died two weeks ago. His friends and family learned that Dave had taken his life Wednesday, June 22nd. This is shocking and devastating news, and most of us are asking over and over what happened, where Dave's pain originated, and if there was anything that could have been done. Perhaps some of you saw Dave last year at our ten-year reunion when he appeared genuinely content, present, vivacious, friendly, and thrilled to be back at Loomis with his friends. Or maybe you hadn't seen Dave since high school. Either way, the answers to the above are unclear and no one knows what exactly led to this unbelievable event. All we know is how strongly he affected those around him in a million small ways, and how he has left a unique and beautiful space in the world we will not fill but cherish for what was once there. Most importantly our hearts and prayers go out to his adoring mother and father, Amber and Owen Nee, his older sister, Claire, and her husband, Josh, and Dave's younger sister, Alex.
At the funeral on Monday, June 27th at Rye Presbyterian Church, the pastor brought up the fact that wondering about the emotions and events that led to Dave's death is a disservice to the life he lived. This is not the event that defined who Dave was and will always be. It is certainly not the moment he would choose as his legacy. He is defined by his many quirks that kept us on our toes, by his sharp and skillful wit and humor, his unbelievable intellect, his unwavering loyalty to loved ones, and more than all else, his grin that could reflect deviousness, love, pride, humor, or a gorgeous day. For those who knew Dave well and may welcome the reminder of the phenomenal guy he was, or for those who regret never knowing Dave well, we've provided both his obituary as well as several recollections to ensure that Dave is always remembered for his life.
Dave was memorialized as follows in The New York Times: "David Nee, a much loved member of the class of 2005 from Fordham University School of Law, and a graduate of Princeton University (class of 1998) and The Loomis Chaffee School (class of 1994), died of his own hand on Wednesday, June 22, in New York City. David was born in Hong Kong to his parents, Owen and Amber Nee, on February 24, 1976, and attended the Hong Kong International School, and the Rye Country Day School, before matriculating at Loomis in Windsor, Connecticut. Dave went on to Princeton University, where he was a member of the Ivy Club, and 'president' of the Green Room. After graduation, Dave worked as an Associate Producer of 'Message in a Bubble,' a public television documentary on the rise and fall of internet entrepreneurs, and he also edited an internet magazine called 'The Scrivener,' which was devoted to contemporary comment and fiction, for several years. While at Fordham, Dave participated in the Jessup International Moot Court Competition both as an advocate and, during the past year, as a coach, and led his team to an eighteenth overall ranking in the world competition, the highest position ever achieved by the school."
Dave's humor and smarts and willingness to try anything kept him surrounded by friends who basked in his radiance. He was the life of the party, eager to make people laugh and enjoy the night, and always the last one to bed. Dave's charisma was matched only by his selflessness and generosity. He never seemed more confident and at peace than when he could help others. You might ask him a favor or present a challenge you couldn't fulfill on your own, and Dave would look down in concentration, consider the best course of action, nod vigorously, and say with seriousness, intent, and a pointed figure, "I'm on it." At Loomis, Dave could always be counted on to sneak out of the library during study hall to lie in the meadows and gaze at the stars or to walk the loop from 9:30 to 10:00, patiently listening to others' thoughts or problems. Dave was a protective older brother to his female friends, always a good listener and solid shoulder to cry on. To his closest male friends, he was brilliant, devoted, perfectly irreverent, ceaselessly interested, and always interesting. He thought loyalty to be paramount, gossip and pettiness to be base, respect for elders to be essential, and random generosity to be fundamental to humanity. Clearly, there were darker and painful moments, and he shared some of those with close friends. But he hated to be a burden in any way and was careful about what he put out there for others to see. Introspection and the bigger questions about his life seemed largely to be saved for Dave's private times. He loved Kenny Roger's song The Gambler, and Dave thought often about which cards to hold, which ones to fold, when to walk away, and when to run.
Dave loved consistency, the small and simple things, freedom and relaxation, and the least complicated choice. Dave always wore the same thing: a button-down tucked into plain jeans with a braided belt and sneakers. He had the same ridiculous white down coat for about eight years that became brown and out of fashion. He named it Puffy and defended it rigorously. He ordered the same thing from the same Chinese restaurant for seven years. He was a faithful Mets follower and enjoyed a good day of golf. He was completely smitten with his sister's Bernese Mountain Dog and slipped into baby talk when he even uttered the word "puppy." He loved his beer, and he often had a Camel Light in his mouth. And although Dave with those long, skinny legs was at one time a fantastic runner, he came to think of activities such as running or flossing as mysterious, even foolish acts that other adults engaged in despite having no direct orders to do so. Dave told astounding stories and sometimes tasteless jokes, and could not be bothered with being appropriate (if you have our senior yearbook, take a look at the Cum Laude page), unless it came to being a houseguest, at which point he earned the deep and eternal love of every mother in the world with his manners and kindness. Dave respected the concepts of duty, honor, laws, and rules while also maintaining a strong admiration for individuality, spontaneity, and innate morality.
Dave would read anything, and did read almost everything, and favorites included Plainsong by Kent Haruf, The Great Gatsby by F. Scott Fitzgerald, For Whom the Bell Tolls by Ernest Hemingway, and Graham Greene's work. Between the History Channel and Dave's various books on war and presidents, he was a walking encyclopedia: impossibly comprehensive and impressively impenetrable. He analyzed everything from the makings of a perfect sandwich to the semantics of a well-told joke to Civil War generals' psyches. Dave craved long debates and marathon sessions of philosophical exchange. He listened to Johnny Cash religiously and also loved Taj Mahal, Hank Williams, and the soundtracks from Quentin Tarantino movies. And, once upon a time when Dave had long hair and joked about wanting to become a housewife someday, he listened to Phish a lot. He loved stories, movies, legends, and acts that posed the epic question of what made a man a man and invoked the dichotomies of order and chaos, good and evil, and altruism and self-interest.
There is so, so much more, and hopefully you have your own memories of Dave — a funny story, a time he smiled at you and asked with utmost attention and interest how you were, a time in Warham staying up until all hours of the morning, an image of him listening intensely to a teacher in Founders, or a secret he took seriously and guarded for you. Maybe you remember him lying peacefully on the grass on the quad where he inevitably twirled a blade of grass between his teeth with his baseball hat pulled down over his eyes.
In lieu of flowers, Dave's family requested donations be made in Dave's name to two causes that were very close to David's heart: Legal Education Advocacy Program, Fordham University School of Law, 230 West 55th Street, Apt. 7C, New York, NY 10019; and Fordham University School of Law, Attn: Moot Court Competition, in honor of David Nee, Office of the Dean, 140 West 62nd Street, New York, New York 10023.
We hope you have someone to speak to as you absorb the tragic loss of a classmate, and someone to laugh and smile with as you respect and remember the fantastic life of a deeply missed friend.
Sincerely,
Loving Friends of Dave Nee
Dave's 10th Reunion at Princeton University
This video was made by Amy Marisa Balducci, a close friend to Dave Nee (and now a Board Member of the Dave Nee Foundation), in May of 2008, for what would have been Dave's 10th Princeton Reunion. They were both Class of '98. A dedication was held in Dave's honor in the Ivy Club's "Green Room" during the Princeton Reunion Weekend. A silver, Tiffany plaque was discreetly affixed to the wall behind the chair where Dave was often found holding court, either by entertaining his friends or quietly working on the New York Times Crossword Puzzle after lunch. After the ceremony everyone was able to share their memories of Dave during his college years and beyond over Hoagie Haven hoagies and Ivy's finest beer.
Dave Nee Foundation Tribute Video 2009
Who is Dave Nee? What is the purpose of the Dave Nee Foundation? This video was created to help explain the indelible impact Dave Nee left on so many and the importance of our mission. With the help of James Stanford, a Princeton classmate of Dave's, Eva Wong, his cousin, and Dave's family and friends, we created this video as a tribute to Dave and his lasting memory. Dave was a brilliant individual who struggled silently with depression for many years and, ultimately, took his own life in 2005. Dave possessed extraordinary intelligence and intellectual curiosity, traits that were complemented by his humor, selflessness, and generosity. The Foundation hopes to emulate these aspects of Dave's personality in its effort to combat the disease of depression and prevent the unnecessary loss of life through suicide.